When taking time out of your busy schedule to go on a fishing vacation, you want to make sure you make the best of the time you have. We will walk you through a planning process that will allow you to have a wonderful experience on your fishing vacation.
Do your research
The first step is to decide on where you want to go fishing. There are numerous different locations you can go to in Canada or the US. You can take recommendations from fellow fishermen or search online. However, if you want to make a fishing vacation out of your trip then why not try a different location altogether. Make it a vacation for the family with a great fishing location also. You can try a place like the Dominican Republic or Costa Rica which are known to be great for fishermen. If you think it will be too expensive for you, then you can look into Occidental Vacation Club which offers exceptional prices for stays in numerous locations in Mexico and Central America region which have great fishing spots.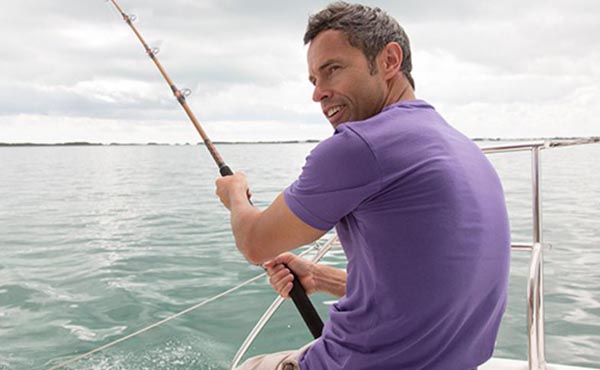 Choosing an exotic location allows you to fish and vacation at the same time. It will also allow you to fish exotic fish that you won't have a chance to. When researching you also need to consider the best time to travel in the year to the location for fishing.
Take precautions
The weather can be unpredictable but that doesn't mean you don't take proactive measures. Get your trip insured just in case there is any cancellation of flights due to weather or lost luggage. You should give yourself an extra day or two before your fishing expedition just in case there is any delay on you reaching your destination.
Know which fishing gear is suitable
If you are an expert fisherman then you probably already know which fishing gear you are comfortable with and are suitable for your trip. If not then it is important to research which fishing gear would be best suited for your trip. If you plan on going with a guide then you can contact them and ask. Otherwise, you can even wait until you reach your destination and purchase fishing gear from there. This will allow you to speak to locals and go to the local fishing shop to figure out which gear would be most suitable with the help of the sales person.
Have a backup plan
If the weather or the waters do not cooperate with you for offshore fishing then you should have a backup plan to go inshore. There are also many times there is a lack of fish species so always have a backup plan that will allow you to make the most of your fishing vacation.
A fishing vacation should give you a fantastic fishing experience while also giving you a chance to explore. Rather than going to your normal fishing spot, go to an exotic location. This will expose you to fish you are not accustomed to catching and enhance your fishing experience.