Is it time for a short but sweet fishing trip with a few old buddies?  Well, then the great thing is that you probably don't have to spend a lot since you have most of everything you need right?  Fishing is a great hobby for a few major reasons.  It is a good chance to get out of the house for a bit of adventure, fishing is a relaxing and stress reducing hobby and it is also one of the most affordable adventures that you can enjoy so go ahead and get your old fishing rod out, dust that old tackle box off and see if your tackle box is stocked up on these 10 basics.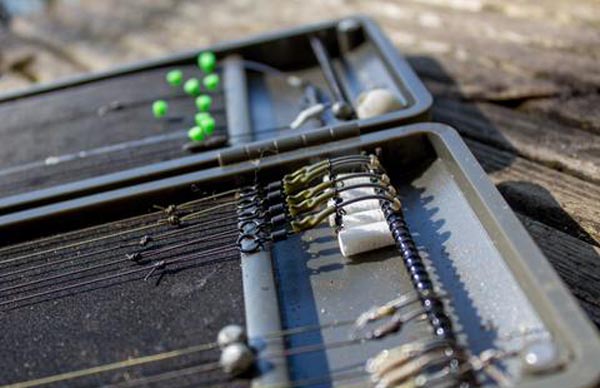 Hunting knife
A good hunting knife has 101 uses.  It is one of the first things that should be in your tackle box because there are so many things you can do with a hunting knife.  Your hunting knife is great for chopping foods, eating, cutting things, cutting your fishing line, chopping bait and for all sorts of small, nitty gritty tasks like cleaning your fish, chopping bushes away and much more. If it is time for a new hunting knife then you can definitely check out these hunting knife reviews where you can shop the best, most beautiful, most durable and most gorgeous hunting knives for your trip.
Extra line
You probably have a good quality line on your fishing rod already but extra line is always a good idea, especially since it is so easy to make a huge mess of your fishing line if you struggle with a big catch or if your line gets caught.
Extra hooks
Everyone loses a lot of hooks on every fishing expedition.  Stock up on a lot of hooks of all different sizes.
Bobbers
You can buy bobbers or even make your own bobbers if you are looking for something fun to do while you wait for the trip.
Sinkers
Stock up on some light weight and heavier sinkers so you can enjoy a hassle free trip no matter how many times you snap your line.
Plastic worms
These plastic worms are great for two things; firstly you don't have to spend as much on bait and secondly those squishy things are great fidget toys to enjoy while you relax.
Lures
I know someone who tried to fish with jelly tots just because they were bored. Stock up on a few lures just so you can make things a little bit interesting when you start feeling bored.
Needle nose pliers
Pliers are a must for managing your bait and tackle and can help you a lot if your hook gets caught in something or even in your skin – ouch!
First aid kit
You know how quickly those fishing accidents can happen. A small first aid kit with some bandages, swabs, scissors, plasters, rubbing alcohol and gloves should always be in your tackle box.
Sun screen
Throw your sun screen in the tackle box so you will never forget it again and keep your skin protected while you have fun in the sun.