More and more people are trying to break away from their clean cut world filled with brick, plaster, high walls and closed doors.  They do this by investing in cottages alongside rivers, ponds, dams and lakes where they try to spend as many weekends as possible in order to get away from the chaos and the cramped city life. But just because they want to break away from all of the steel, brick and cement does not mean that everyone wants to go camping or spend time in minimalist cottages.  The public and city dwellers still want a sense of ultimate luxury for their cottage weekends which is creating the perfect opportunity for interior designers to start specializing in creating cottages.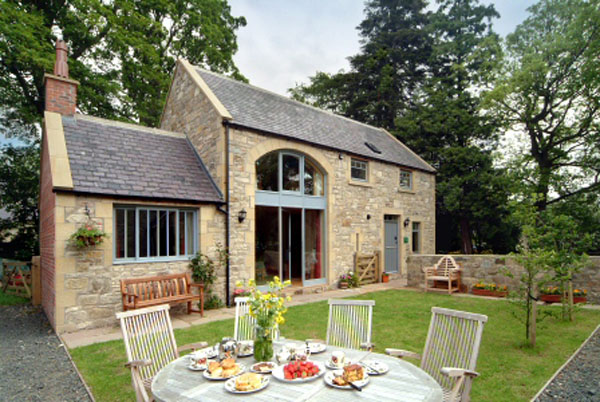 Why choose to specialize in cottage design?
Interior design is quite diverse. You can choose to specialize in a certain area such as cottage design or you can be a more flexible and diverse interior designer like Juan Pablo Molyneux who has no specific routine or style to his work.  He transforms homes, mansions, buildings, offices and even castles and he is not shy to step outside of the house to use his skill in the landscaping are as well.  Molyneux is one of the most infamous interior designers in the world and he even has his very own interior design firm that handles projects all over America, Europe and the Middle East.  But you don't have to be as busy or diverse as Molyneux.  Specializing in a certain area like cottage design will make your job a whole lot easier and will help the world recognize your firm much faster than covering a wide area like Molyneux.
How to get started on your cottage design firm
A cottage design firm is perfect for those who love fishing and getting out in the open.  You can create the best and most gorgeous cottages all over the world and enjoy traveling, shopping and being creative to the fullest without having to say goodbye to your beloved fishing hobby.
Get the right education – A proper degree in interior design is an absolute must for your design firm.  There are plenty of colleges, universities and even online colleges that will provide you with the right degree and you can get your degree done in as little as two years.  If you really want to go deeply into the design world you can even get a degree in architecture.
Work on voluntary projects – Working on voluntary projects while you are studying is a terrific way to gain experience and to help get some projects for your profile.
Create a profile – You should always keep a profile of your work so no one can accuse you wrongfully or claim that your work was insufficient.  A profile is also a terrific way to showcase your work to the world.
Promote yourself – The moment you land that master's degree in interior design is the moment when you should launch your marketing strategy.  The good thing about interior design firms is that you can start this type of company with almost no money.  You can promote your company on the internet, through friends and colleagues and locally to help you get started.