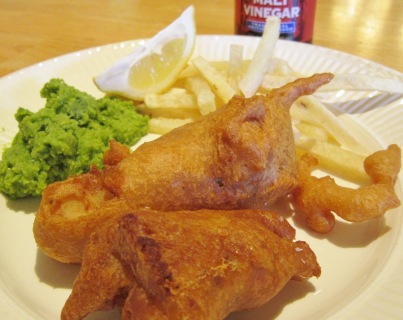 There is always a way to make even the most traditional recipes new again. We have gathered 3 delicious recipes that will make your fish and chips even nicer. Keep on reading and find out how to make your favorite recipe even nicer!
Double Fried chips and fish.
Have you ever imagined that frying your chips twice would make the whole recipe much nicer? You can do your fish as you usually do and have your chips fried twice. You do not need to fry them for too long, because otherwise you will have them burnt. You should fry the first time quickly and then after one or two minutes fry them again for a little bit longer. This will give both softness and crunchy at the same time. After your recipe is done simply add some sea salt and vinegar!
Golden beer battered fish and chips.
Golden beer never tasted this good before. You can add some delicious golden beer for extra flavour on your fish. The recipe is quite simple and it will not make you spend much more time getting your fish and chips ready. When you cook your fish you can add some golden beer on the crunchy part, so it is moist and crunchy at the same time. All you will need are around 75 ml of lager beer.
Nordic styled fish and chips.
Another awesome twist to the original recipe that we love is the Nordic styled fish and chips. The secret of this recipe is the cream that will be eaten together with the original fish and chips. Well, as we all know there are 2 main ways to eat your fish and chips. The first is to simply add some vinegar and sea salt. Another way, that is really common all over the restaurants in England is to have tartar sauce, which is delicious by the way. Now, when it comes to the fine and delicious Nordic style you will use some different ingredients that we bet you have never imagined. To prepare this sauce you will need 2 parts of chopped pickles to 3 parts of low fat crème fraiche with some salt and pepper.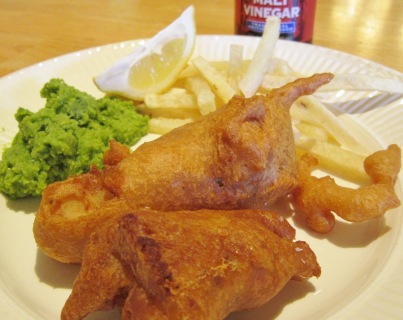 This is called the Remoulade!
The bottom line.
Who said that eating fish and chips had to always be the same way? Well, you are right! No one ever said that. If you are willing to know new recipes all you have to do Is simply go online, after all, apart from these tips we gave you there are several different others. You will see that it is easy, cheap and very practical to add a new flavour and touch to your favorite recipes. It happens with all recipes too! Make sure you go online and explore some more. You will never see fish and chips the same way before.visit this link for more details.
Find more fish and chips recipes!