Fishermen are dedicated men who love their outdoor freedom. They enjoy the call of the wild, the whisper of the wind, and the embrace of everything nature-laden. This is why it is a great idea to consider what other outdoorsmen hobbies might be equally exhilarating for fishermen. Especially at those moments in which you cannot go fishing.
The pleasure of sitting by the lakeside, or on the boat, can be translated into a variety of thrill inducing experiences. That is, if you are willing to consider other outdoor options when fishing just won't work. There are a number of great suggestions for the outdoor enthusiast. While some will require guns, others will be less violent.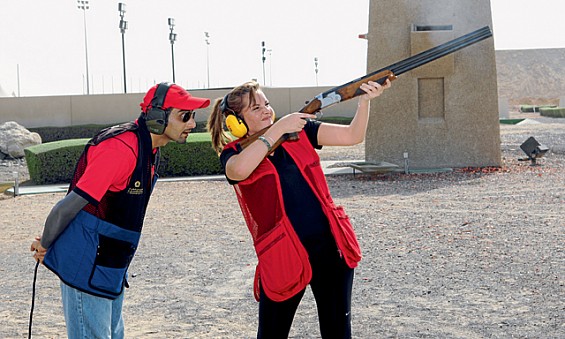 7 Great Outdoor Hobbies
Some of these hobbies may not be hugely exciting, but they are great ways to enjoy your time outside when you can't go fishing. These 7 great outdoor hobbies will serve as a decent replacement when fishing is not an option:
Gardening- Believe it or not, this was initially a man's joy. He handled his land through cultivation and provision. Obviously most of us, these days, are not in that kind of position. However, taking the time to watch the garden become exactly what you've designed can be a fulfilling enterprise. And, you can change things out when you want a new look. It is a constantly evolving endeavor. Get some great gardening tips by clicking this.
Restore Classic Cars- Men used to spend hours in their garages working on their cars. Unfortunately, the new technology utilized today makes it difficult for an average man to tinker. That is why you should consider purchasing a classic car. They are far more user friendly and with a little bit of an investment, you could have a considerably cool car to cruise around town!
Marksmanship- Sure, people love their guns, and if you've taken a gander at the best AR-15 scope, you might realize just how cool they really are. In the midst of that research, look into shooting clubs. These are great for men who don't really want to kill anything, but would like to prove their skills with a gun.
Whittling- This is the beginning stage of woodworking. It's for those gentlemen that are unable to really delve into all the expense incorporated in actual woodworking. Just get a good knife and some soft wood. This is a great hobby for those moments when you just need to relax. Learn more about whittling.
Archery-This is a lot like marksmanship but with a bow and arrow. Returning to the old ways is sometimes a great move. You will find a good deal of satisfaction in being able to hit a target, but imagine how much more so when you can take out an apple carefully balanced somewhere.
Mountaineering- This takes hiking to a whole other level. It is all about climbing mountains. Tackling a mountain peak is sure to boost your testosterone and improve on your man card status. Just make sure you take a camera to prove your escapades.
Brew Beer- Obviously we are not suggesting you take up moonshine distilling, but enjoying a microbrewery might be well worth it. The investment is pretty small too, if you are willing to learn. You can read all about it here.
Feel free to shop around for additional outdoor hobbies. But in the meantime, try some of the suggestions mentioned above.