When you think of cooking fish, you probably don't directly think of doing it with a pressure cooker. Well, it is time that you bring a pressure cooker into the mix of cooking with especially when it comes to fish. There are numerous different recipes you can find online for cooking fish with a pressure cooker. We have selected a few for you to consider.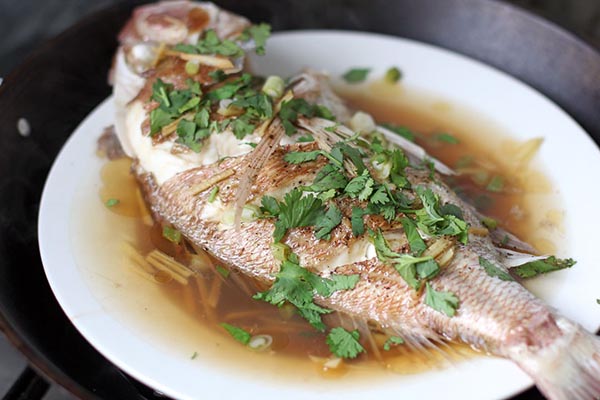 Steamed fish
When it comes to steaming fish, there is no better way to do it then with a pressure cooker. The cooker relies on steam for cooking so you know you can't go wrong with it. Steamed fish is considered to be one of the healthiest ways to consume fish. It is easy to make taking about 20 minutes for both prep and cook time. You can view the recipe by clicking here.
Thai-style fish
If you prefer something exotic then we recommend you try the Thai-style fish. You can tell just by the ingredients that you will be in for a treat. The dish utilizes coconut milk, banana leaves, and fresh mango salsa. Those are not something you use in everyday cooking. It is slightly more time consuming than just steaming a fish but the taste of the fish will surely reward you for your efforts. You can find the recipe for the Thai-style fish here.
Salmon, rice, and lemon caper chimichurri
Looking for a hearty meal, then look no further than this. Chances are you aren't going to catch many salmon in the US, however, they are considered to be one of the most popular fish to consume. So you should know how to cook it properly. This particular meal pairs the salmon with rice and the lemon caper chimichurri really adds an extra punch to the overall experience and taste of the meal. You want to make the most of this meal so we suggest having thick salmon pieces. You can find the recipe for the meal here.
The food you cook in the pressure cooker will only be as good as your pressure cooker. It is important to keep in mind that when you buy a pressure cooker, you get one that will last so get one that is made of stainless steel. You can find more on pressure cookers here. So what are you waiting for? Get a pressure cooker and start cooking your catch!