Not every day is a great day for fishing. Maybe you have morning plans that keep you from being out on the water at the right time, or it simply isn't the right season. Regardless of the reason, sometimes you need a great outdoor activity you can enjoy when fishing isn't an option. Luckily, there is a wide array from which to choose. Whether you are looking for a family activity or options for some solo time, here are some that can help you enjoy your time outdoors.
Hiking
One of the quintessential outdoor activities is hiking. It's an inexpensive way to enjoy some time outdoors and doesn't require any special skills to get started. All you need are some sturdy shoes, comfortable clothes, and maybe a water bottle and a snack. Then, choose a pace and location that works for you, and simply enjoy.
Hiking is also a great form of exercise that can lower your risk of developing heart disease while lowering your blood pressure and improving blood sugar levels. It is also an activity that is easily enjoyed alone or as part of a group. Just be sure that, if you travel alone, that someone is aware of where you will be and when you should return. That way, you know someone else is looking out for your safety should you unexpectedly need assistance.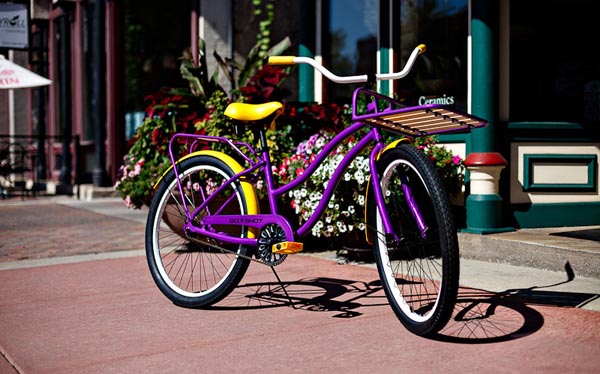 Biking
Spending some time biking outdoors can be an ideal activity for families or individuals. Whether you have a local park, some great mountain biking trails, or bike lanes around town, cycling can provide you with a chance to relax or get some exercise depending on your goals. It can also serve as an alternate form of transportation on days when you don't want to take a car to get some nearby errands managed.
Like hiking, it is important to make sure someone knows where you will be if you are heading off on trails alone. Additionally, make sure you have a well-fitted helmet, and that you wear it at all times. In some cases, wearing a helmet is required by law but, if it isn't, it is still a good idea.
If you need to find a great cruising bike, check out www.cruisermcgee.com for some great information to get you started.
Swimming
Another activity that requires very little equipment is swimming. All you need is an appropriate bathing suit, maybe some goggles and nose or ear plugs, and a location and you can be on your way to a great time.
Additionally, swimming is a great form of exercise. It is considered a low-impact way to workout, meaning it is very gentle on the joints. If you suffer from muscular or joint issues, a low-impact exercise like swimming may be more comfortable than many other options available.
In most cases, it is better to swim either with someone else or in a public area where you can be easily seen. Even if you are an experienced swimmer, swimming alone carries a lot of risks. If you aren't a strong swimmer, then you may want to consider lessons to help improve your form, or restrict swimming to places with lifeguards, like public pools. That way, should you need assistance, there are employees available to help you get back to safety.